OLT Raised Cedar Garden Bed With Removable greenhouse
---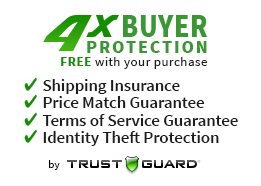 Questions? Quick Help
Ask a Question
---
TAKE 10% OFF WITH CODE OLT10 AT CHECKOUT

OUR POPULAR RAISED CEDAR GARDEN BED NOW WITH BETTER PROTECTION AND EXTENDED GROWING SEASONS
FREE SHIPPING!!! CALL 732 806 7959
The ergonomic designed Raised bed reduces the amount of bending and kneeling required when attending to their garden. Making weeding and planting  a breeze 
The pre-manufactured Cedar panels are designed to assemble with ease!  The 2 hinged wire mesh screens folding trellis can be mounted on the sides and or the rear for a total height of 47 inches. So climbing plants, tomatoes or runner beans will have lots of room to grow! Every wall panel allows 20 inch depth of growing height with an attached wire mesh screened frame. Total height of 33.5 inches will keep dogs and pests away.
The unit features a central inner walkway through the door with an attractive latch. Once inside, the growing beds are 20 in. high x 28 in. wide capable of yielding a significant crop for you.
The Greenhouse has strong 1 in. diameter black powder coated metal framing. A 6 mm thick Low Density Polyethylene greenhouse cover with anti-UV and fog properties. The cover and framing can be taken off in minutes. Venting with insect netting is included along the sides, front and rear of the greenhouse. A functional door with a closing zipper will help keep pesky critters and bugs out.
For 8'x8' other sizes coming soon
Greenhouse Cover
Assembled Dimension

95 in. W x 92 in. D x 94 in. H

Optional Storage Shelf / Trellis can be mounted in the rear or on the sides

Access to the inside through 30 in. W x 78 in. H doorway with closing zipper

Venting with insect netting included along the sides, front and rear

Stong 1 in. diameter black powder-coated metal greenhouse framing

Sturdy and easy to assemble

Keeps out dogs and pesky critters

6 mm Low Density Polyethylene cover with anti-UV and fog properties

Greenhouse cover and framing can be taken off in minutes.

Assembly time is approximately 3 to 5 hours depending on skill
Raised Bed
 
Cedar construction

Pre-assembled raised garden bed panels

33.5 in. high fencing, backed with black wire mesh

Kit uses marine grade hinges that do not rust

Floor not included with this kit

Height from bottom to top trellis 47 in. on 1 rear

20 in. high growing bed with an additional 13.5 in. black wire panel for a total of 33.5 in. high perimeter fencing

Kits uses marine quality hinges that do not rust

28 in. wide growing bed

All hardware included (screws and nails)
I would like this to be covered with screening, maybe hardware cloth. Can the plastic be removed and can I replace it with the screening? Would like overall protection from bugs, birds etc without cooking whatever I am growing in south Florida.

We do have this with bird netting it won't help for the bugs. Can you give me the size you wanted I will send you a pic anspd the price for that.

okay... a dumb question. What do you mean liftgate? Not sure if I need it or not.

Without liftgate the driver will not unload the truck he will only pass down the boxes to you with liftgate (a motorized platform on the back of the truck) he will be able to lower the packages on his own.

What is the door width?

Door with 30 5/8"

Is the door on the 8' or the 12' side?

It is on the 8' side

I already have the bed, can I purchase just the cover?

Yes you can please let me know what size and we will send you a custom invoice for that.

Does it come with those raised shelves seen in the picture"

It does not

Can I buy the greenhouse without the bed?

You can but it will only work with the bed.

Is this tight enough (with the top in place) to keep out squirrels?

Unfortunately not.

can we purchase the bed without the green house?

Yes it is this product
https://www.worldofgreenhouses.com/collections/planters/products/olt-raised-garden-bed-8x8

How much soil will I need to fill the 8x8 greenhouse?

Approximately 2 cubic yards of quality soil for the top foot and for the bottom 8 inches you need approximately 1 cubic yard of any soil, gravel, pebbles, rocks or wood chips.