OLT Raised Cedar Garden Bed 8'x8' or 8'x12' With Deer Fence Options
---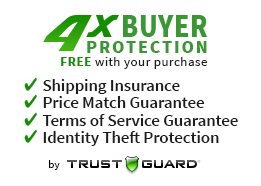 Questions? Quick Help
Ask a Question
---
OLT's Raised Garden Bed takes 'Urban Gardening to a whole new level! Big in size and easy to access from all sides makes growing crops for a family of 4 or more a breeze!

FREE SHIPPING!!!
CALL US 732 806 7959
Disabled or elderly gardeners will appreciate the ergonomic design to reduce the amount of bending and kneeling required when attending to their garden.
High enough to keep out most critters and keeps veggies above the dog pee zone early this year.   The 33.5 in. high perimeter fencing is backed with black vinyl coated wire that doesn't rust.  Folding marine hinges allows you to utilize trellis panels later in the growing season when plants are taller.
Panelized Western Red Cedar Walls will easily assemble! Our 2 hinged wire mesh screens folding trellis can be mounted on the sides and or the rear for a total height of 47 inches. Climbing plants, tomatoes or runner beans will have lots of room to grow! Every wall panel allows 20 inch depth of growing height with an attached wire mesh screened frame. Total height of 33.5 inches will keep dogs and pesky away.
Weeding and planting will be a breeze with easy access in and out of your garden bed through the door with an attractive latch
The pre-manufactured Western Red Cedar panels are designed to assemble with ease.The unit features a central inner walkway with a gate. Once inside, the growing beds are 20 in. high x 28 in. wide capable of yielding a significant crop for you.
Add the 'Deer Fence Option' to deter the bigger pesky critters or just to grow your plants and crops bigger and taller.
The entire unit ships on a pallet via a motor freight company directly to your residence. See our home delivery options to learn more!
Western Red Cedar Construction

Sturdy and Easy to Assemble

Height Keeps out Dogs and Pesky Critters

Hardware Included (screws and hinges)

Assembled Dimension
95 in. W x 92/141 in. D x 33.5 in. H
20 in. high growing bed with an additional 13.5 in. black wire panel for a total of 33.5 in. high perimeter fencing
47" high folding trellis panels can be mounted in rear or on the sides
Deer Fence option raises the total height to 67"
28 in. wide growing bed
Easy access to the inside through included 30 in. door
Pre-assembled raised garden bed panels
Front fence panels fold down for easy garden access
Kit uses marine grade hinges that do not rust
Floor not included with this kit
Assembly time is approximately 3 to 6 hours depending on skill
What is the cubic feet of soil needed for the 8x8

The 8x8 needs 3 cubic yards the top 2 cubic yards a quality soil should be used for the bottom 1 cubic yard anything could be used even wood chips or crushed stone.

Is there an optional watering kit with the raised garden?

we are actually working on an irrigation system and it should be ready in about a month (you will be able to order it separately and add it to your kit)

How thick is the red cedar? Would a vapor barrier protect the wood? If so, what do you recommend? Thank you

The frame is 2x2 and the panel is just over an inch thick. Yes it is recommended to use a vapor barrier to protect the wood any landscaping cloth would work.

Is the center walkway wide enough for a wheelchair? Can a wheelchair turn around in the center walkway?

It is 30 5/8" wide that can fit some wheelchairs

Unfortunately, looks like it must be filled from the bottom- true? A subfloor would be nice

Thats right you will need to fill the whole thing, however, you can fill the bottom with crushed stone or cheaper dirt and put higher quality soil on top

What type of base is recommended before placing the garden bed?

You do not need a base for this unit

what all comes in the kit? What size and how many boards? I am disabled and would like to figure out the best place to put this.

The assembly videos should give you a good idea of how thew come

We want to put this in our backyard that has been overgrown with vines. With the open bottom, how do you keep wisteria and honeysuckle vines from invading?

You can use landscaping fabric or put crushed rock on the bottom part and still have room for soil on top

Do they come in white? I have white vinyl fencing.

They can be painted

Your site says there are only 3 of the 8'X12' beds left. Does this mean you are stopping production or phasing production? I am very interested but would like to purchase when the weather warms - March or April.

We will have more of this only the sale price is for a limited time.

Is the cedar used treated, or untreated?

It is untreated

Do the wood pieces come pre-drilled for easy assembly?

They do not

What is the height of the walls or door?

the hight without the deer fence is 33.5' and with the deer fence it is 67" The solid part is 20"

Can the deer fence be purchased separately and added later if needed?

Yes it is

What is the "lift gate" option under the delivery tab?

With the liftgate the driver will unload the product to the ground without liftgate he will pass it to the customerfrom the truck

Hello, I'm a boyscout who will be buying two of these for my Eagle Scout project and was wondering roughly the amount of time it would take for it to be shipped. Thank you

generalt it takes 2-3 weeks Please let us know if you are in a rush or if you need a specific delivery date we usually can accommodate that

Does this planter material work well in Arizona?

Yes

Cubic yards of dirt for an 8x12? Thanks

Use a quality soil ideal for growing vegetables, for the top 12 inches (approximately 3 cubic yards or 28 - 32 wheelbarrows). Any soil is suitable for the bottom 8 inches (approximately 1.5 cubic yards). Or, you may fill the bottom 8 inches with gravel, pebbles, rocks or wood chips.

How much soil does the 8x12 need?

Use a quality soil ideal for growing vegetables, for the top 12 inches (approximately 3 cubic yards or 28 - 32 wheelbarrows). Any soil is suitable for the bottom 8 inches (approximately 1.5 cubic yards). Or, you may fill the bottom 8 inches with gravel, pebbles, rocks or wood chips.