The Octagon Greenhouse
---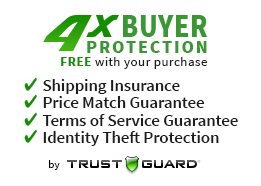 Questions? Quick Help
Ask a Question
---
FATHERS DAY SALE 
ADD TO CART TO SEE DISCOUNT

Built by one of the nation's top builders this quaint 8x8 octagon greenhouse is guaranteed to transform your yard! Dozens of transoms and working windows provide plenty of sunlight as does the semi-translucent SunSky™ roof panels, The Double Dutch doors create added ventilation.
Crafted from Lp Smartside With tempered glass windows the 64 square feet provides more than enough space to plant flowers, plants, or your favorite fruits and vegetables, you can rest assured that your seedlings have a well-insulated place to grow year-round and will be protected from harsh weather conditions.
Double Dutch doors
Panelized sections  with Straight trim is pre-fastened to the panels
Pre-primed exterior siding, ready for your choice of paint - MATCH ANY GARDEN DECOR
Composite exterior trim for extra durability
Windows made of durable and safe tempered glass
Windows are floor-to-ceiling for plenty of light
Please call us at 732 806 7959 for additional details and options including a pre-built option in your choice of colors.
Warrranty:
Includes 1 year limited warranty with unlimited technical support directly from Little Cottage Company
SunSky™ polycarbonate roof with 10 year warranty
dimensions
8 x 8 ft.
Door dimensions: 34W x 72H inches
Sidewall height: 6.4 feet Peak Height
feet Peak Height: 9.25 feet Total square feet: 64
How is this greenhouse vented?

The windows open and they have screens

what is the foundation-(floor) for this octagon greenhouse?

It is a wood subfloor on runners

Is it possible to get this with transparent roof panels?

This roof is semi transparent and let's in lots of indirect sunlight. We cannot switch it for other options.

What type of ceiling is it and do you assemble

Hi,

The ceiling is made of high quality Corrugated polycarbonate roofing. There is a prebuilt option that is availabe for some zip codes, please provide your zip code so i can look into it for you. Feel free to call us at 732-806-7959 for more information as well

I want a floor of brick or rock I can hose out. This appears to be like a Shed floor. We had a Shed built, has a wood floor, got wet underneath and the wood (pressed Board) floor rotted out so had to replace. Can you deliver and build it both?

We can send it wihout a floor

Can it come painted as well as primed? Or, is vinyl siding an option? We live in Wisconsin and are looking for maintenance free

Yes this greenhouse is available painted with the pre built option. the price depends on your location.

Do you assemble?

We can send it prebuilt and painted. The price would depend on your location. Can you send us your address and I will get back to you with a quote.