Oasis™ Hexagonal Greenhouse
---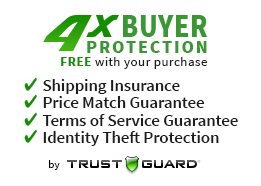 Questions? Quick Help
Ask a Question
---
 Enhance your garden's beauty and enjoy your outdoor living space with the Palram Oasis greenhouse. Your plants will thrive with the well-balanced exposure to sunlight provided by the virtually unbreakable polycarbonate twin-wall roof panels and crystal-clear side panels. The Oasis greenhouse is easy to install and includes a galvanized steel base for structural support, lockable double door, side louvre window for ventilation and an integrated gutter system for water drainage and collection. The generous growing area, elegant design and balanced nurturing conditions of the Oasis make it an enjoyable growing feature for your backyard.

Twin wall roof panels block up to 99.9% of UV rays and cystal clear virtually unbreakable polycarbonate panels that provide 90% light transmission
Heavy-Duty, anthracite powder coated, rust-resistant aluminum frame
Wide double hinged door with lockable door handle 
Integrated gutter system included for effective water drainage & collection
Side Louvre window - Provides airflow and allows regulation of heat and humidity levels 
Galvanized Steel base included - Adds structural stability
WIND RESISTANCE – 90km/hr | 56ml/hr
SNOW LOAD – 75kg/m² | 15.4lbs/ft²
LIGHT TRANSMISSION – 82%
POLYCARBONATE ROOF PANEL – 4mm
POLYCARBONATE WALL PANEL – 0.7mm
Small
Large
What are the dimensions?

Please click on the dimensions tab

Looking to purchase the oasis hexagonal greenhouse. Do you ship to Louisiana? And if so how long will it take to arrive? Thank you

Yes we have free shipping to Louisiana. Shipping time is 1-2 weeks.