ADA Approved Wheelchair Accessible Cedar Rolling Garden Bed - Indoor/Outdoor
---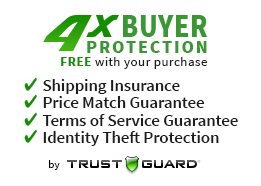 Questions? Quick Help
Ask a Question
---


Our new and exclusive ADA Compliant Garden Beds are the first and only Garden Bed that is ADA compliant and is designed for a wheelchair to work in a comfortable, forward-facing manner.  It's a garden that is accessible to all with ample clearance for wheelchairs or walkers, It puts an entire garden within arm's reach with no kneeling or bending over required. The design allows for close access to vegetables, herbs, and flowers. Regardless of whether using a wheelchair or other mobility device, you can easily move close to the garden, get your hands dirty and smell the flowers.

These Garden beds offer superior sturdiness and strength to not only support the weight of its contents but also that of those leaning against it and depending on it for standing support. , the Gardens are precision crafted and certified by a professional structural engineer for superior strength
These Garden beds feature rolling wheels together with a patented drainage system creating a single gardening solution that is suitable indoors during winter months and outdoors during warmer weather.
It accommodates anyone confined to indoors for any period of time as well as making it ideal for use on patios, decks, atriums, and indoor areas.

Beautifully constructed by Master Woodworkers the gardens are crafted using a variety of beautiful, rot resistant and long lasting cedar wood, stainless steel or ceramic coated screws and bolts. These garden beds arrive in days and require no special site prep, Assembly couldn't be easier. Each Garden Bed will arrive weighing from 90-110 lbs. The entire garden is pre-drilled, arrives more than half pre-assembled and with all stainless steel hardware.
Enhance the gardening experience for anyone and everyone, either at home or in a community setting by purchase this Rolling Indoor/Outdoor Garden Bed.


Developed working with the State of California Education Department and the Supervising State Architect
Certified by a Structural Engineer to guarantee they will withstand the weight of wet soil and heavy plants.
New patented Grow/Drainage Tray which promotes plant growth and allows the capture of excess water to a container attached to a leg. 
Portable, Rolling Indoor/Outdoor Gardens ( can be used as a permanent Outdoor Garden as well as)
Approximately 47" L X 45" W and 24" to 30" high. (Custom heights available for children)
Arrange multiple garden beds with optional trellis option (available upon request) in countless ways to meet your individual and site needs.
Please call us 732 806 7959 to discuss what options are best for your specific  needs 
Is there an option to put wheels on these and if so, what is the cost?

There is no extra cost for the wheels