The Petite Greenhouse home greenhouse kits
---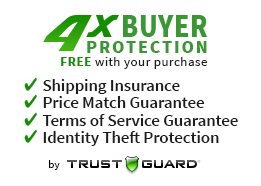 Questions? Quick Help
Ask a Question
---
FATHERS DAY SALE 
ADD TO CART TO SEE DISCOUNT

The Petite Greenhouse home greenhouse kits arrives factory primed, panelized, clearly labeled, with the entire hardware set needed to assemble the unit. Customers will need to provide shingles, drip edge, and paint; these items can be easily purchased at a local home improvement store. We also include a printed full color instruction manual with step-by-step instructions.
please call for prebuilt option
-(5) 14"x21" Windows
-(5) 6"x14" Transom Windows
-Corrugated polycarbonate roofing

Do the doors come with the kit and if not can you provide them and at what cost

yes the door is included

I am looking at the Petite Greenhouse kit @$1499. What is the size of this structure? Also, the roof looks similar to a metal roof, but the description says buyer must obtain shingles. Are shingles supposed to be nailed to this roof?

The size is 31"x 61"x 51" It does not need shingles it has a polycarbonite roof the shingles is a mistake. You can get this greenhouse delivered pre built please send me your address if you would like a quote for that.

Does it have windows that opens?

Yes

How does it stand up to hurricanes

This is an extremely durable greenhouse but we cannot guarantee it for hurricanes

Pre built ?

I would need the shipping zip to get you a prebuilt quote

cost of pre-built unit?

Can you please send me the delivery zip code and I will get you a quote.