Royal Victorian Greenhouses
---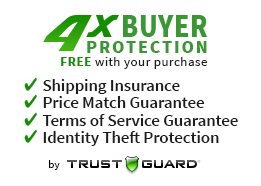 Questions? Quick Help
Ask a Question
---
The Victorian Greenhouse is one of the premier greenhouses in the "Helios" line of greenhouses from Janssens of Belgium. This company has been making high-end glass greenhouses for over 30 years. Since the introduction of the Victorian model, in 1999, they have become a leading supplier of this style of greenhouse in Europe.
The Victorian Greenhouse not only provides a first-class quality greenhouse environment, it also adds significant old fashion English style and beauty to your backyard. This is a classic English greenhouse.
The Royal Victorian Greenhouse is now available with double wall polycarbonate walls please contact us to order.
ACCSSEORY KIT AVAILABLE WITH YOUR PURCHASE (Two shelves and curtains)
FREE SHIPPING!!!*
CALL US 732 806 7959
*Most locations
Aluminum Profiles are larger, thicker, stronger than those of any competitor in this price range
 4mm tempered glass secured with heavy duty rubber seals – all the way around- better insulation
Vertical glass is only one piece - looks much nicer. Doesn' fill with dirt
6" high foundation frame included
Roof windows come with an old-fashioned spindle and a modern Automatic Window Opener.
Louver Window
misting system included
Shoulder (with large gutter) 6'7" high - about 1 foot higher than other greenhouses
One sliding door - can be put in any vertical glass location (front, back or sides)
Made in Belgium
Royal Victorian VI 23 greenhouse: 7' 9" wide x 10'2" long x 8'6" high, 6'7" side walls,  2 roof windows (1 automatic opener & 1 spindle),1 sliding door,  1 Louvre Window
Royal Victorian VI 34 greenhouse:10'2" wide x 15' long x 9' high, 6'7" side walls, 4 mm tempered glass, 3 roof windows (2 automatic openers & 1 spindle), 1 sliding door, 1 Louvre Window
Royal Victorian VI 36 greenhouse:10'2" wide x 19'11" long x 9' high, 6'7" side walls, 4 mm tempered glass, 4 roof windows (2 automatic openers & 2 spindle), 2 sliding doors, 1 Louvre Window
Large Royal Victorian VI 46 greenhouse: 12'7" wide x 19'11" long x 9'2" high, 6'7" side walls, 6 roof windows (4 automatic openers & 2 spindles), 1 Louvre Window, 1 set double sliding doors
Royal Victorian Orangerie: "T-shaped" design: 10'2" deep x 15'7' long/wide x
high; 6'7" shoulders + 9' center
with 3 roof windows & 3 automatic openers, 2 louvre vents - & double sliding door.
Can one person assemble this.

It is recommended to have a second person to help with assembly

are they assembled? what is the "kit"?

This greenhouse does not come assembled. The accessory kit comes with two shelves and a shade curtain.
feel free to call customer service for more information.

what is the shipping costs. and size of the extra large modelYakima, Washington state usa.

Hi Shipping is free for most locations

What are the actual sizes? Words like small, medium, large mean nothing without a size in feet/inches.

All the sizes are under the size tab in the product description.

how wide are the shelves in the kit

1 narrow top shelf 4" wide, 1 seed-tray shelf 20" wide x 4" deep The Length is for the VI23and Orangerie 10'  Vi34 15' VI36 and VI46 19'7"

What strength wind gusts can this model sustain?

For Model 'VI-34':
Wind Load: 120 MPH (3-second gusts)
Snow Load: 25 PSF (ground-snow load)
Roof Live Load: 20 PSF
For Model 'VI-46':
Wind Load: 115 MPH (3-second gusts)
Snow Load: 25 PSF (ground-snow load)
Roof Live Load: 20 PSF

I would like to place it on top of a concrete block wall so stone can be placed around perimeter of the base. Can this be done? Are there plans available to the size the base needs to be? And, can a door and frame be ordered to fit?

yes this can be placed on a wall and a drop-door is available to fit that. We can provide a  footprint diagram of the wall.

Can I order an extra double door set and necessary hardware for the vi46 Royal Victorian? If so, how much would it cost?

Yes dditional Sliding doors are $250 for a single door and $600 for a double door Hinged doors are $600 for a single and $1200 for a double. 

I live in Colorado so I need to know what the wind and snow ratings are. Also, how sturdy is the frame? Thanks!

This unit is extremely strong over 100 mph wind and snow load  of over 20lb psf with additional supports available  that can bring it up to 50 lbs psf

Can I get a royal victorian vi23 in white?

Yes it is by special order please contact customer service to order.

Is the glass tempered? Polycarbonate ususally tends to cloud and scratch with time.I this true of yours? Difficult decision for me between the two.

Yes, it is 4mm tempered glass. The polycarbonate is 10mm very high quality twin wall and it is taped on the top and bottom to seal from moisture that should help for the clouding. Please note the polycarbonate is not clear like glass. Feel free to call us to discuss you options 732 806 7959.

Are these greenhouses available to North Carolina USA? Do you finance? How do you ship them? Does it require a professional to install it or can it be erected by a couple of average joes?

Yes, they are available and financing is available through pay pal this is shipped freight LTL. The Joes would have to be slightly above average, not professionals. please feel free to reach out to us for more details.