Plant Inn™
---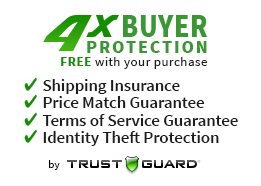 Questions? Quick Help
Ask a Question
---


Take your patio garden to a whole new level. The
Plant Inn is the perfect product for growing in small
spaces and raised beds make gardening accessible
to everyone. No garden shed? No problem! The Plant
Inn has built in storage space for all of your gardening
tools and accessories. Unbreakable polycarbonate
panels help protect your plants from pests and cold.
Sides hinge open for easy access and temperature
control. Includes two deep planting trays, internal water
drainage and plant hangers for trellising.
The Plant Inn is the perfect solution to having that accessible raised garden bed on your deck or patio.

Accessible work height for all ages and abilities

Raised garden bed and storage in a compact space

Assembles quickly with minimal tools

Internal drainage with built-in hoses

Polycarbonate panels protect from harmful UV rays

Large, covered storage space underneath

5Year limited warranty

Two hinged lids for easy access and temperature control
Palram Applications Ltd is a designing, developing, manufacturing, and marketing arm of Palram Industries that is focused on creating new and innovative consumers products.
Established on 2005 and based on its facilities in Misgav Industrial Park, in the Galilee Heights of Israel,Palram Applications intended to exploit the use of Palram's core thermoplastic products, adding value to those core products in the process.
Integration of high quality materials, spectrum of technologies and diligent novelties state-of-mind are Palram Applications' ingredients to create valuable products for the needs of the consumers, retailers and distributors.
With the support of its mother company, Palram Applications enjoys the knowledge & professionalism of 50 years of experience. The availability of raw materials and infrastructure of an international company. Palram Applications' autonomous structure enables the company to be proficient and agile. This blend creates an innovative, efficient company that can be attentive to customer demands, and can respond quickly and specifically to market needs.
Obligated to short delivery times, quality products and excellent service, Palram Applications already took a leading position in the worldwide hobby greenhouses and Urban gardening market. Its innovative nature brings to the market many new ideas and concepts each year. Patio covers (pergolas), Carports, Door Covers, Outdoor Storage, and Solar Heating Solutions are some of the product categories which Palram Applications brings its unique added value to the market.
Palram Industries LTD.
With nearly 50 years of experience, Palram is one of the world's largest and most advanced manufacturers of Polycarbonate, PVC, Acrylic, and other thermoplastic sheets for a variety of industries including construction, graphics and display, architecture, and for the do-it-yourself
market (DIY). The company has manufacturing facilities in Israel,USA,England,Germany,China, and Russia.
Palram Industries company profile
www.palram.com
What are the dimensions of the whole unit?

46.5" W x 46.5" L x 57.7 H