Glory Premium Hobby Grey Greenhouse 8 Feet Wide x 8-20 FeetLong
---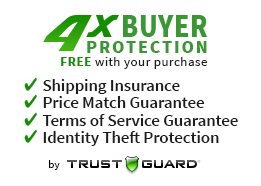 Questions? Quick Help
Ask a Question
---
A LIMITED SUPPLY OF GLORY GREENHOUSE NOW IN STOCK
The Glory premium class greenhouse is the right answer for the year around gardening enthusiast. The strong and robust gray powder-coated aluminum frame and 10mm thick polycarbonate panels make this a professional grade greenhouse that can be heated and/or cooled for year around usage. The side louver window and roof vent allow proper air flow for the ideal temperature to keep plants healthy. The heavy duty door is over 31 inches wide and can be locked. The door threshold alows easy access for wheelchairs or wheel barrows. The gutter system will allow you to collect fresh rain water for your plants. With sidewalls over 6' tall and a peak of almost 9' you can trellis your tall and leafy plants or over-winter your small trees. If you are serious about growing, this is your greenhouse.

FREE SHIPPING!!!
CALL US 732 806 7959
10 mm twin wall roof and side panels - polycarbonate panels are virtually unbreakable and blocks 99.9% of harmful solar UV rays

Robust gray powder-coated aluminum frame provides a durable, stronger and corrosion resistant structure

Snow load: 20 pounds per square foot

Includes a heavy duty door 31.7 inches wide that is lockable headroom of 8.8'

Includes between 1 and four roof vent with automatic vent opener, side louver window, plant hangers, integrated rain gutters, threshold ramp, galvanized steel base and ground anchoring system.

The Glory works with Palram's line of hobby greenhouse accessories to maximize space and a more productive growing season

10 Year Limited Warranty from Palram
Palram Applications Ltd is a designing, developing, manufacturing, and marketing arm of Palram Industries that is focused on creating new and innovative consumers products.
Established on 2005 and based on its facilities in Misgav Industrial Park, in the Galilee Heights of Israel,Palram Applications intended to exploit the use of Palram's core thermoplastic products, adding value to those core products in the process.
Integration of high quality materials, spectrum of technologies and diligent novelties state-of-mind are Palram Applications' ingredients to create valuable products for the needs of the consumers, retailers and distributors.
With the support of its mother company, Palram Applications enjoys the knowledge & professionalism of 50 years of experience. The availability of raw materials and infrastructure of an international company. Palram Applications' autonomous structure enables the company to be proficient and agile. This blend creates an innovative, efficient company that can be attentive to customer demands, and can respond quickly and specifically to market needs.
Obligated to short delivery times, quality products and excellent service, Palram Applications already took a leading position in the worldwide hobby greenhouses and Urban gardening market. Its innovative nature brings to the market many new ideas and concepts each year. Patio covers (pergolas), Carports, Door Covers, Outdoor Storage, and Solar Heating Solutions are some of the product categories which Palram Applications brings its unique added value to the market.
Palram Industries LTD.
With nearly 50 years of experience, Palram is one of the world's largest and most advanced manufacturers of Polycarbonate, PVC, Acrylic, and other thermoplastic sheets for a variety of industries including construction, graphics and display, architecture, and for the do-it-yourself
market (DIY). The company has manufacturing facilities in Israel,USA,England,Germany,China, and Russia.
Palram Industries company profile
www.palram.com
What's the wind spec on this greenhouse?

60 m/hr winds

How do you heat or cool this green house, and how can we have water irrigation installed

Please contact customer service for help, we have many products to assist you with that and it would depend on your climate

Is the shelving in the picture available on your website?

Yes they can be found here

8x12 green house does it have 2 doors for entry/exit? is there a place to have a fan to circulate the air?

This has only one door the Grandio greenhouses have options for a second door. This unit comes with a side window and a roof window a fan can be added.

Hi. Want the GLORY PREMIUM HOBBY GREY GREENHOUSE 8 FEET WIDE X 8-20 FEETLONG $ 2,799.00 8' x 12'. Want to know if the material blocks the sun. I was looking for something like a shade house, where something like shade cloth blocked a large percentage pf sun. I have 460 epiphyllums and holiday cactus. They prefer east morning light, and then just bright light, not direct sunlight. Also, if I have a platform built to allow drainage, can this be anchored to the platform or ground?

It is twin wall poly carbonite that is aprox 70% difused light It can be anchored to a platform.