Hoklartherm Arcus Ventilation Greenhouse-Exaco
---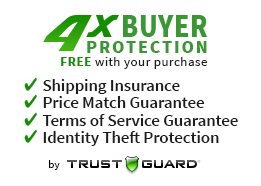 Questions? Quick Help
Ask a Question
---
See the latest slide opening design from Hoklartherm in Germany featuring an optimal ventilating greenhouse! 
Unique curved panels can slide open to create a maximum cross-wind ventilation system. The wide 37" barn style door (ADA compliant) has separate top and bottom opening sections. This Arkus greenhouse will allow you to easily control your plant's exposure to direct sunlight without having to move them in and out of the greenhouse
Riga's exceptional quality and manufacturing continue into the Arkus greenhouse series making it renowned for superior strength and insulation. This model includes the "I-beam style" Foundation Frame designed to sit in the ground (or on top of a deck or slab)  as a solid foundation system, its curved roof panels are much stronger than straight panels, hail, ice, and wind just bounce off and it easily sheds snow loads.
Available in 2 sizes.
CALL 732 806 7959 
All side panels (37" wide) can slide up - up to 77" high - no ventilation system needed
Superior strength and insulation with 6 mm twin-wall glazing in side walls,
10 mm twin-wall polycarbonate in front and back gables
1 large barn style door (ADA compliant) - Top and bottom sections can open separately or together
Central front-to-back square roof support suitable for hanging plants or lights
Curved roof panels offer more strength than tradisional flat panels - will stand up to hail and snow coverage
Assembly bolts for curved side sections double as plant hanger eyehooks inside of unit
Includes 6 inch high "I-beam style" Foundation Frame - designed to sit in the ground or on a concrete or deck slab
Easy to assemble - see printable assembly guide in documents section below
Made in Germany
Arcus 3 - (3 sections long)
Total Square Feet:

 

  105
Overall Size:

 

10'4" w x 10'2" long x 7'8" high (including 6" Base)
Door Size:

 

37" wide x 80" high (ADA Compliant)
Side Panel Width:

 

37"
Side Panel Thickness:

 

6mm twin wall glazed
Front and Rear Gables Thickness:

 

10mm twin-wall polycarbonate
Arcus 4 - (4 sections long)
Total Square Feet:

 

  139
Overall Size:

 

10'4" w x 13'5" long x 7'8" high (including 6" Base)
Door Size:

 

37" wide x 80" high (ADA Compliant)
Side Panel Width:

 

38"
Side Panel Thickness:

 

6mm twin wall glazed
Front and Rear Gables Thickness:

 

10mm twin-wall polycarbonate
Both sizes ship in 3 separate boxes
WILL THE ARCUS BE AVAILABLE IN THE FUTURE? I REALLY LIKE THE OPENING OF THE SIDE PANELS.

Sorry it is no longer available

Can both sides be lifted at the same time?

You can lift it a total of 77" either on one side or you can split that between booth sides. They use the same track.

How do the sections attach to each other?

Please see attached manual
https://exaco.com/documents/arcus/Arcus-assembly-instructions-Nov-2018.pdf