Americana 12 x 12- By Palram Canopia - HG5212
---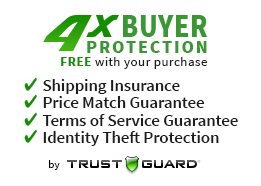 Questions? Quick Help
Ask a Question
---
There is a limited supply of the Americana in stock
Enjoy modern gardening with a classic 'Barn shape' style all in a large semiprofessional greenhouse.

Let us introduce you to our semiprofessional Americana 12' x 12' hobby greenhouse. With its XL dimensions, you can easily find yourself an enthusiast gardener with a rich yield, thanks to the perfect growing conditions this greenhouse provides.
The Americana features virtually unbreakable Polycarbonate panels and strong, rust-resistant, reinforced Aluminum frame which delivers long lasting durability & strength, along with an all-around galvanized metal base for adding structural support and alignment.
Whether you are a hobby gardener looking to extend your growing season or searching for a place to Spa, Palram Americana 12′ x 12′ will answer all your needs.
FREE SHIPPING!!!
CALL US 732 806 7959
Includes anchoring kit, threshold ramp, two adjustable roof vents, galvanised steel base and lockable wide double doors
High headroom (263 cm / 103.5″) for improved working space
4mm twin wall roof panels that block up to 99.9% of harmful UV rays and crystal clear virtually unbreakable polycarbonate panels that provide over 90% light transmission
Reinforced, doublewall & rust resistance aluminium frame
Roof vents – Allowing plenty of ventilation and great air circulations
Super wide double doors for easy access
Wind resistance up to 56 mph (90 km/h)
Easy assembly creates Simplicity of use
Step-by-step assembly instructions
Uniform profiles and panels fit all greenhouse wall
No glazing locking parts are needed
Designed and constructed with maintenance-free materials
Palram Applications Ltd is a designing, developing, manufacturing, and marketing arm of Palram Industries that is focused on creating new and innovative consumers products.
Established on 2005 and based on its facilities in Misgav Industrial Park, in the Galilee Heights of Israel,Palram Applications intended to exploit the use of Palram's core thermoplastic products, adding value to those core products in the process.
Integration of high quality materials, spectrum of technologies and diligent novelties state-of-mind are Palram Applications' ingredients to create valuable products for the needs of the consumers, retailers and distributors.
With the support of its mother company, Palram Applications enjoys the knowledge & professionalism of 50 years of experience. The availability of raw materials and infrastructure of an international company. Palram Applications' autonomous structure enables the company to be proficient and agile. This blend creates an innovative, efficient company that can be attentive to customer demands, and can respond quickly and specifically to market needs.
Obligated to short delivery times, quality products and excellent service, Palram Applications already took a leading position in the worldwide hobby greenhouses and Urban gardening market. Its innovative nature brings to the market many new ideas and concepts each year. Patio covers (pergolas), Carports, Door Covers, Outdoor Storage, and Solar Heating Solutions are some of the product categories which Palram Applications brings its unique added value to the market.
Palram Industries LTD.
With nearly 50 years of experience, Palram is one of the world's largest and most advanced manufacturers of Polycarbonate, PVC, Acrylic, and other thermoplastic sheets for a variety of industries including construction, graphics and display, architecture, and for the do-it-yourself
market (DIY). The company has manufacturing facilities in Israel,USA,England,Germany,China, and Russia.
Palram Industries company profile
www.palram.com
Can this structure remain up in a cold snowy climate? Can the structure stand up to strong winds? Does it need to be anchored to a foundation (e.g. post hole footings.)?

This unit is rated for 55 ml/hr winds and snowloads of 15lbs/ft. The base has pre-drilled holes that you can (recommended) use to connect to a foundation. It can also be used with the Palram anchor kit to better secure it in high wind areas. www.worldofgreenhouses.com/products/anchor-kit-for-palram-nature-series-greenhouses Please contact us if you would like us to include it with your greenhouse at no extra charge

What is the cost of shipping?

Sipping is free

Doe Anricana have shelves If not which one does

Yes these are for the americana https://www.worldofgreenhouses.com/search?type=product&q=palram+shelves

Does the floor come with it?

It does not

Could you put a heater in this to use the greenhouse for the winter months of growing?

Yes you can put a heater in this greenhouse and depending on your climate you may be able to use it for winter growing. This is a single wall polycarbonate so the insulation is less than that of the double wall greenhouses.

What mm are the polycarbonate panels?

The wall panels are .07 mm and the roof are twin wall 4mm

If I buy two Kits will they assemble into a 24' length Greenhouse?

No

Is it possible to get a bigger version of this model? Buying now. Thanks

Sorry we do not

What is the maximum interior height of the greenhouse?

93.7 inches

Is this the largest size the Anricana comes in?

Yes this the only size

Can auto vent openers be used with this greenhouse?

Yes you can use palram auto openers

Do you have the Americana in 12,or 14× 16 ft. Long

Sorry it only comes in 12x12