The Colonial Gable Greenhouse
---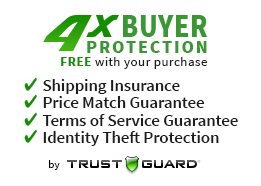 Questions? Quick Help
Ask a Question
---
ADD TO CART TO SEE DISCOUNT
COLONIAL GABLE GREENHOUSE
Designed to be beautiful and charming as well functional, this colonial-style greenhouse is a true Amish masterpiece. Featuring loads of functional windows with half screens, transoms, a colonial dutch door, shelving on three sides and Rods for hanging. The greenhouse is constructed using LP Smart Side, an environmentally sound wood that's known for durability.  The roof panels are semi-translucent SunSky™  corrugated polycarbonate that helps to properly direct sunlight, It is well insulated making it a perfect option for year-round use. WIth six-foot-high sidewalls and white polycarbonate roof, this exclusive Little Cottage Company design will be a gorgeous addition to your yard.
 
The kit comes primed and ready for paint, panelized sections for easy installation and includes detailed assembly instructions, all parts are pre-cut and pre-drilled to specifications. The straight trim is pre-fastened to the panels adding to the ease of assembly. The exterior trim and siding are 98% pre-primed while the interior is unprimed the greenhouse can be assembled in one weekend or less depending on how much help you have.
This greenhouse is available as a kit with or without a floor. It is also available pre-built and painted in your choice of colors please contact us for details. It is also available in custom sizes and with custom options.
STANDARD WOOD COLONIAL GABLE GREENHOUSE KIT INCLUDES THE FOLLOWING: 
 
- 6' High side walls
- Treated shelves on 3 sides
- Sunsky Soft white corrugated polycarbonate roof
- Windows can be opened for ventilation
- LP Smart siding fastened onto wall panels (insures panels are square)
- Panelized walls sections (not just precut) saves time in assembly
- Straight trim prefastened to panels (high quality composite material)
- All other parts are precut and ready to assemble
- 34*72 Adult dutch door with window and Colonial Hinges
- D-handle door latch 
- Exterior trim and siding is 98% preprimed, interior not primed
- Hardware included to assemble (screws,latches,handles,nails)
Please call us at 732 806 7959 for additional details and options including a pre-built option in your choice of colors.
I can only see 2 sides colonial gable house can you send me 360 degree view, also foundation requirements. thanks, Dan

Any sturdy flat surface can be used as a foundation, Crushed stone Patio block or concrete pad are recommended. We can send you a copy of the manual with pictures.

Hello, I was hoping to find out if you could build a 10*12 structure, half being greenhouse and half storage shed, with a wall and connecting door. I would be interested in having a floor. This would be placed on DG and gravel. How much more do you charge for preassembly? Additionally, do you make chicken coops? Thank you

Yes we can make half a shed and half a greenhouse with a dividing wall, the price for the pre-assembled depends on your location, and yes we do have chicken coops. please contact us to discuss your options.

Can this structure be "split" with half of it being greenhouse and half being shed? looking at 10x14. would like approx. 5x14 greenhouse and 5x14 shed with internal door to greenhouse from shed side.

This is definitely something we can do please contact customer service to discuss your options.

How would you compare the gable house to the sun shed? There is more description with the sun shed and comments-would you recommend one over the other?

These are both very unique products. It would depend on your personal needs and styles.Please contact customer service to help choose the right one for you.

Can you have a door on each end

yes we can.

What is the width/depth of the shelves?

1"x20"

Do the windows open?

Yes they open and have screens

How much would an 8×10 be including shipping on the colonial gable..we live in Indiana thanks

That is a custom size.Can you please provide some more details so Incan get you a quote  Can you let me know if you wanted it with or without a floor. Also do you want it delivered prebuilt and painted. Finally can you give me your zip so Incan get an accurate shipping quote.

Is there any kind of warranty associated with this greenhouse?

Yes the siding has a 50 year rot resistant warranty.

Other than the listed sizes can it be made a custom size?

Yes we can do custom sizes

I'm sorry. On the colonial gable model. Also can it be heated for winter growing?

Yes you can

Do the areas where the windows open have screens?

Yes they do

We live in a high wind area. With hail. Hill city sd Black Hills of sd Are the glass window strong And how do you feel about wind We can add things to strengthen for wind it is just in summer storms and winter storms. Gust to maybe 30 to 40 mph we would put it on a concrete slab with electric floor heat.

It is very strong tempered glass and this is extremely sturdy and is made to stand up to those gusts

Are any of the windows able to be opened?

Yes the windows open.

can i download assembly instructions

https://cdn.shopify.com/s/files/1/0960/8466/files/Greenhouse_1.pdf?0

The roof looks like it also lets light in. Is this the case? Two complete sides with windows? Do you have recommendations for someone to assemble on site in certain areas or do we find our own?

Yes the Roof lets in light and there are windows on both sides. We do not have someone to assemble. however, this is available to be sent prebuilt to some locations.

Once assembled, is it a permanent structure or considered temporary?

This is a permanent structure. Please feel free to call us if you have any further questions.

Colonial Gable Greenhouse. Size of preassembled wall sections? Are there better pics of the roof system. Does it have gutters? Weight? Are the windows glass or poly? Appear to have panes? Shipping costs to Southern California?

The wall sections are 4 foot by 6 foot. The windows are glass and they open. There are no gutters. The weight and shipping depends on the size and your zip code.

can this be installed directly onto pea gravel or does it need to be set onto blocks or pre-treated lumber?

Yes it can be placed on crushed stone.

Does this greenhouse come in a an 8 x 10 or a 10 x 10 by any chance? Thank you in advance for your answer.

Yes it is available in those or any custom size. Can you please let me know what size you wanted and your shipping zip code so I can get you a quote.

Can hooks be hung from the ceiling or beams to support hanging Orchids?

Yes you can. It also includes shelves and a bar for hanging.

When ordered, about how long would it take to receive it? This would be to a 97141 ZIP code. Thank you

2-4 weeks

Do you offer colonial gable shed in 12'x16'

Yes we can do that size. I can get you a quo I just need to know if you wanted the floor and where it is shipping to.

Is it possible to do a 14 X 16 and maybe do a double dutch door?

Yes we can do that. To get you a quote I would need the shipping address.

Hi there! Is it possible to widen the door at all on this one in the largest size? Or to make the 12x12 octagon one windows all around?

We can make the door wider and we can do the 12x12 with all windows. Please let me know how wide you would like the door if you would like to have a double door along with any other specific requirements along with your shipping address so I can get you a custom quote.