Sun Room 2 by Rion 6 and 8 foot Lean-to
---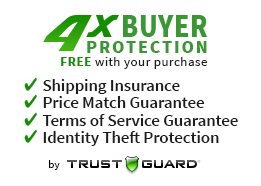 Questions? Quick Help
Ask a Question
---
Discover the simplest way to turn your existing porch, deck or patio into a great sunroom enclosure or greenhouse space. The Sun Room 2 features two kinds of virtually unbreakable coverings to give you the best of both worlds. Roof panels are 4mm twin-wall polycarbonate, offering UV protection and diffuse light. Crystal clear acrylic side walls are 100% UV protected while allowing over 90% light transmission, as well as clear views while being ultra-safe. Durable white resin frame improves insulation and is maintenance free for ease of use. Hinged door and included roof vent provide air circulation. Accessories and additional lengths available.
FREE SHIPPING!!!
CALL US 732 806 7959
Quickly and easily cover your porch, deck or patio entrance
Roof panels are 100% UV protected, 4mm twin-wall polycarbonate to protect from direct sunlight.
3mm translucent acrylic wall panels are 100% UV protected and as clear as glass but safer
 Heavy-duty resin frame is durable and maintenance free for years of use
Hinged side door and included roof vent provide air circulation on warmer days
Invest
in
Quality
The structure is formed with a strong and elegant, rounded profiles holding the system together and creating a well designed frame for years to come.
This durable sunroom will be a lasting investment for a long useable life.
Rion Sun Room 6' clear has been designed and tested to stand in high standards and severe weather conditions such as heavy snow load and is hail resistant.
Rion Greenhouses
Professional gardening at a great price!
Rion Greenhouses are the most durable, insulated and ergonomically designed greenhouses in the market. They provide the opportunity for hobby gardeners to maximize their growing season and enjoy the fruits of their labour. The Rion range is manufactured to the highest quality, its sturdy, durable unique resin frame is a fantastic feature, as is the ability to extend and create a larger growing space, coupled with world class customer service makes Rion greenhouses a desirable option for any gardener.
The barn shape design is both elegant and functional, and allows plenty of headroom space. The hinged door system provides great accessibility.
Unlike Aluminum greenhouses, the dark green resin frame is supplied with special rubber seals between the greenhouse frame and glazing. This provides maximum Insulation, a great feature for professional and hobby gardeners.
The Rion Greenhouse range is easy to assemble, and comes with easy to follow detailed instruction manual. No need for any additional tools. Parts are held together with push-n-fit resin connectors. The Rion is an aesthetic structure manufactured in a dark green resin. A great asset to any home and garden.
Rion greenhouses are packaged to conveniently ship and deliver to the customer. Easy to assemble, and above all offer great value for money.
7 Year Limited Warranty from Rion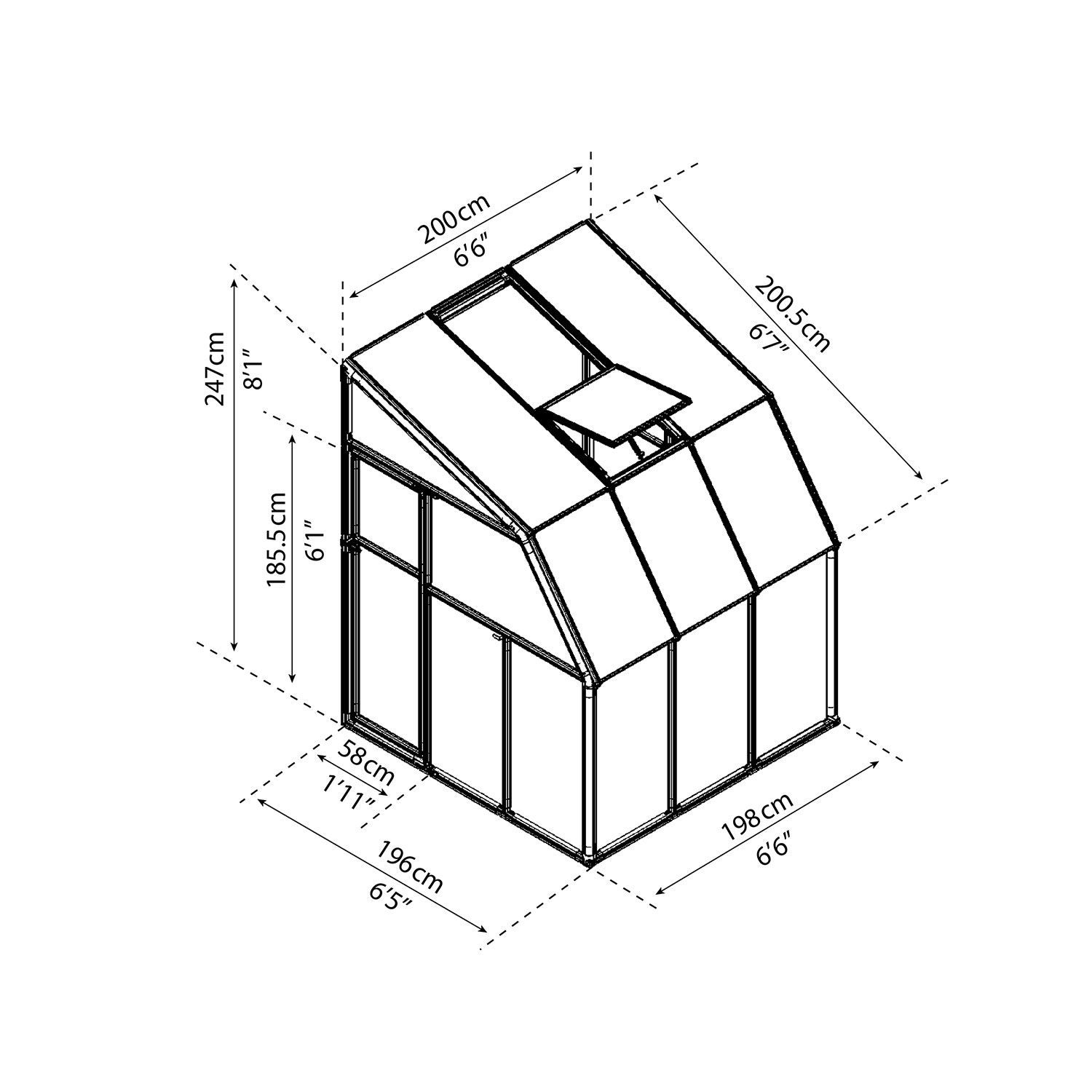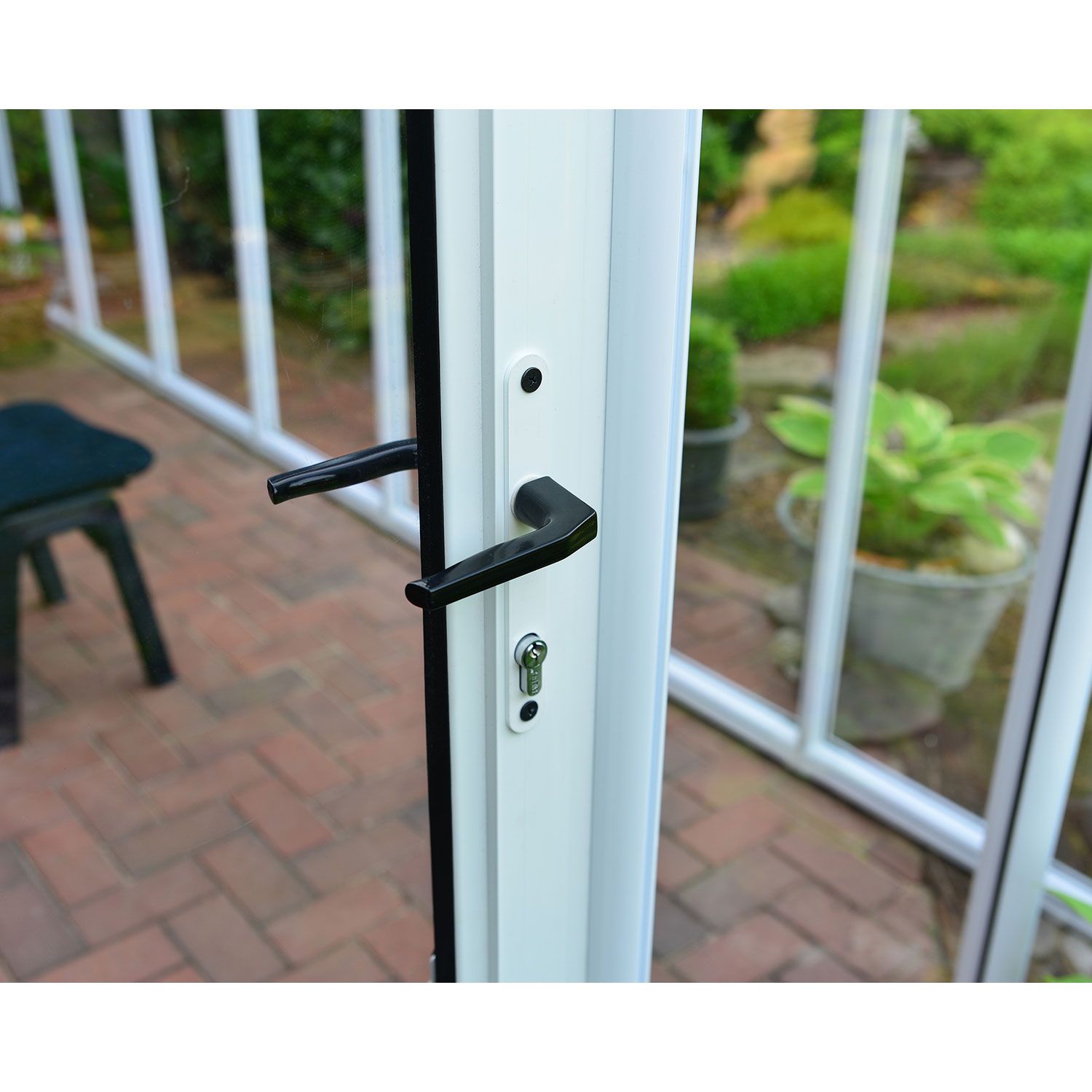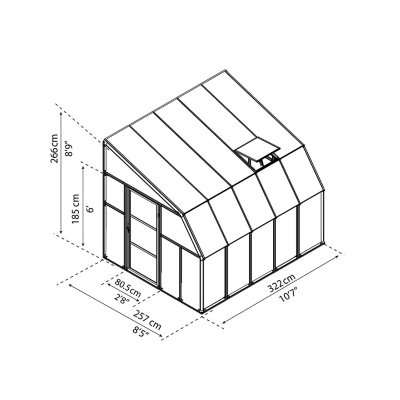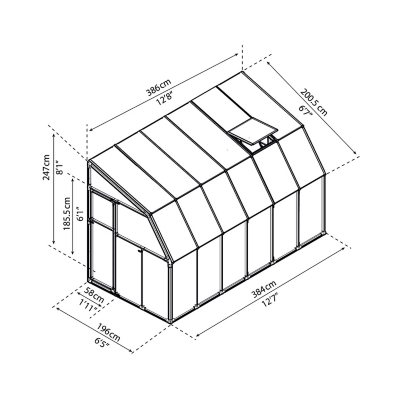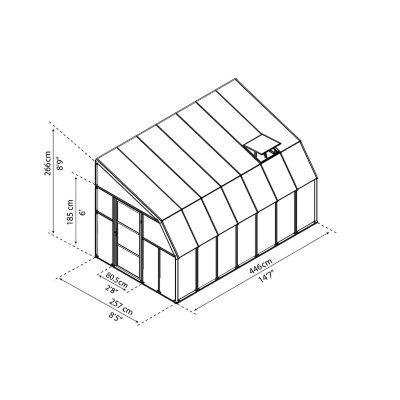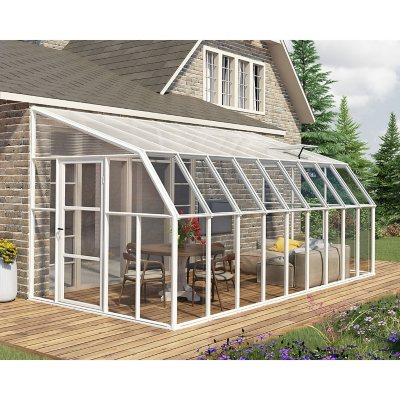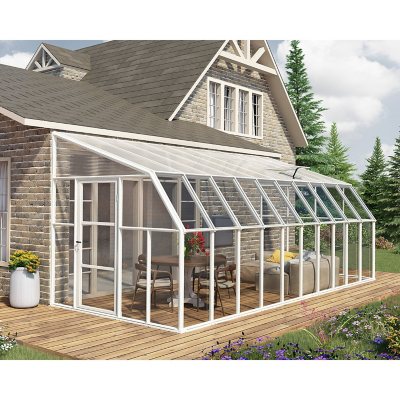 For average person.. how long will it take to put together , is every peice or is it like section??

2 people 1 day

What is the height of the home attachment point of the SUN ROOM 2 BY RION 8 AND 16 FOOT LEAN-TO. How much is shipping to Raleigh, NC? Thanks.

104.7 in on the 8 foot and 97.2 in on the 6 foot. Shipping is free

what about snow load info

The manufacturer rates these units at 15lbs/square foot. and wind at 55 m/hr.

Do you ship to London, Ontario, Canada ?

Yes we can there may be a charge for customs though if you let me know the size you wanted and your address I can check on that

can I put this on a deck?

Yes

What is the height of the SUN ROOM 2 BY RION lean to? Specifically the 6X12'.

97.2 in ath the house 73 in and 49.2in at the other two peaks.

If the floor is hose down, is it able to drain out the bottom?

There is no floor and the walls will alow for water to drain undernearth

Does the 6 x 10 sunroom come with the roof vent? Can you buy an extra door?

Hi the sun room does have a roof vent. There is no option to add a door. You can add a louvre window and additional roof vents.

How does window operate? Can it be motorized and controlled by a thermostat? Is it all acrylic or is some glass? Does the door have a screen?

The window is manual there is an option to nget a automatiuc opener, the panels are polycarbonite, there is no screen on the door.

Do you have 5ft wide by 20ft long? Can I order a door at each end?

Sorry, the Sunroom does not come in 5 ft width. Th door can be placed on either side and there is no option of buying an additional door. You may want to consider ordering two units and combining them.

Where is entrance door located?

It can be placed on either of the side walls.

Can I order an 18 foot unit but with doors at both ends?

Sorry this greenhouse is not available with 2 doors

Can you get brown frames as opposed to white?

Sorry this is only available in White

Is the door reversible from one side to the other?

Yes

If I ordered an 8x20...can an additional vent be installed?

Yes you can find it here
https://www.worldofgreenhouses.com/products/roof-vent-kit-sun-room?_pos=1&_sid=47e89b058&_ss=r

Do you have a formed insulation/gasket to fit the Sunroom to vinyl siding that keeps water from entering ?

Sorry we do not

Can you furnish more roof ventilation. I live in Arizona and need more ventilation Tks

Yes you can find that here
Roof Vent

Can this attach to a stucco wall? How is it waterproofed between the wall and unit?

That is not recommended, as the product needs to be attached to a flat, level surface. We recommend concrete/cement, though a wooden wall can work as well if studs are available. This product is not designed to be 100% watertight, you can utilize a silicone sealant like Locktite if you were looking to prevent any kind of water getting through.    

Is it weather proof such as keep out rain ?

Yes

Is there any way to hang plants from the rafters of these greenhouses? I have orchids that need to be suspended.

Yes we have Plant Hangers that fit into the greenhouse profile please let us know and we can include them with your order.

Can I order extra vents? Is there a way to have bottom (smaller) vents too?

Yes you can HERE

Can this structure act as a four season sun room? I am looking for a four season attachable structure to close in 1/2 of my forty foot by 10 ft deck. Do you have such a structure in your inventory?

Yes this would work. You can also use the SAN REMO SUN ROOM

does the green house have dual pane windows/ Can u make triple pane windows as we would use this as an additional room on the south side of our home

This is a single pane unit. The roof has a double wall poly carbonate

I have a south facing garage that I would like to attach a 20 to 24 ft by 10 to 12 ft greenhouse kit. Do you have a kit that size?

Sorry the largest we have is the 8x20

In the pictures some have door on left side (bigger door) some on right side (smaller door). so do I need to specify (door size and on which side) it when I order?

The door is 22.8" for the 6-foot and 31.7" for the 8-foot and they can be placed on either side you do not need to specify

We would use this as a sunrooom, and insulate below the deck and put a floor inside for a three season room. Can or be heated on chilly days /nights?

Yes it can.

How easy is it to disassemble? I would want to use it only in the winter and remove for summer.

We do not recommend doing that Call Rion customer support at 877-627-8476 for more information.

does it have a door section on one side?

Yes, there is a door that can be placed on either side.

I have a sliding glass door that opens to a deck. Will the sun room work with that type of door?

Yes there is no wall on the house side

How or where do I order accessories {additional window}with the original order, as I dont see the option online.

You can add them to your cart separately or you can let us know what you wanted and we will create an order for you.

Hello...do you have any other color besides white? Either brown, green or black? Thank you!

Sorry only white

Riot 8x8 sunroom 2 lean-to. I want this with doors on each end?..

Sorry that is not available