Veg Trug Raised Bed Planter
---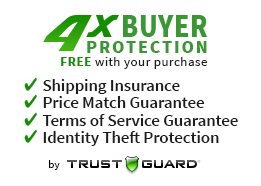 Questions? Quick Help
Ask a Question
---
WHEELCHAIR FRIENDLY
Grow delicious fresh salads and veggies— on patios, decks, right by your kitchen door—out of reach from slugs, rabbits and other garden pests. In your All-cedar construction Veg Trug.
Custom made for the VegTrug, our range of greenhouse frames and covers will enable you to extend the growing season and get more produce in a single season.The Greenhouse cover functions exactly as a greenhouse would. The gardener can use this cover to bring on small seedlings in the early part of the season in the same way they would use a glass greenhouse.Made from very high-quality materials the VegTrug greenhouse covers are built to last and look great too!
Medium VegTrug V-shaped. 72" x 30" across x 31.5" high
Small VegTrug V-shaped. 48" x 30" across x 31.5" high
FREE SHIPPING!!!
CALL US 732 806 7959
How many quarts or cubic feet of soil will it take to fill it?

7.5 cubic feet for small and 15 cubic feet for large

Can casters be put on the bottom? We need it movable and ADA accessible

We would recommend this planter
https://www.worldofgreenhouses.com/collections/planters/products/ada-approved-wheelchair-accessible-rolling-garden-bed-indoor-outdoor