Sprout Small Greenhouse
---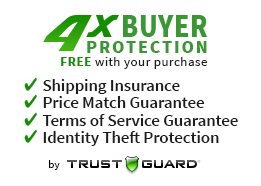 Questions? Quick Help
Ask a Question
---
Please Note - The Sprout small Greenhouse kits we currently have are green in color, not silver as shown in the picture.
---
The EarthCare Sprout Hobby Greenhouse Kit
Because of their extreme portability, superior durability, and undeniably gorgeous appearance, Sprout Greenhouses are one of our most popular mini-greenhouse kits. Perfect for those garden enthusiasts who want to experience home gardening but have limited space.
Features:
With 3 levels of greenhouse shelving sprout greenhouse kits are ideal for small locations, including apartments, balconies, patios, backyards, and other places.

Made with a strong durable aluminum framing.

Quick setup and take down.

This greenhouse has 4mm thick polycarbonate panels, which allow gardening all year long.

Dimensions: 22.8 in x 38.6 in x 57.9 in
will you have the sprout small green house in silver soon?

The shelf is included and we will not be getting the silver