Palram Double Cold Frame
---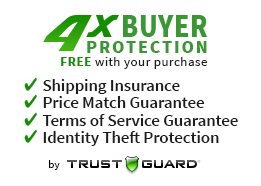 Questions? Quick Help
Ask a Question
---
This easy-to-assemble cold frame gives you the protection you need when starting plants early or protecting late season. The compact size fits almost anywhere but still provides over nine square feet of growing space. Adjustable, ultra-clear covers provide excellent ventilation while giving you easy access to your plants.
The crystal-clear polycarbonate SnapGlas™ roof panels allow maximum light transmission while helping you retain heat for early seed starting or protecting your plants late season. It can also help keep squirrels and rabbits from eating those tender bulbs and shoots. Measuring at over 20 peak height, you'll have room to keep your plants safe while hardening them off for planting.
 UV protected panels
Rust resistant aluminum frame
 Hinged lid for easy access & ventilation
Clear polycarbonate roof panels
 Quick assembly
5 Year manufacturer warranty
Palram Applications Ltd is a designing, developing, manufacturing, and marketing arm of Palram Industries that is focused on creating new and innovative consumers products.
Established on 2005 and based on its facilities in Misgav Industrial Park, in the Galilee Heights of Israel,Palram Applications intended to exploit the use of Palram's core thermoplastic products, adding value to those core products in the process.
Integration of high quality materials, spectrum of technologies and diligent novelties state-of-mind are Palram Applications' ingredients to create valuable products for the needs of the consumers, retailers and distributors.
With the support of its mother company, Palram Applications enjoys the knowledge & professionalism of 50 years of experience. The availability of raw materials and infrastructure of an international company. Palram Applications' autonomous structure enables the company to be proficient and agile. This blend creates an innovative, efficient company that can be attentive to customer demands, and can respond quickly and specifically to market needs.
Obligated to short delivery times, quality products and excellent service, Palram Applications already took a leading position in the worldwide hobby greenhouses and Urban gardening market. Its innovative nature brings to the market many new ideas and concepts each year. Patio covers (pergolas), Carports, Door Covers, Outdoor Storage, and Solar Heating Solutions are some of the product categories which Palram Applications brings its unique added value to the market.
Palram Industries LTD.
With nearly 50 years of experience, Palram is one of the world's largest and most advanced manufacturers of Polycarbonate, PVC, Acrylic, and other thermoplastic sheets for a variety of industries including construction, graphics and display, architecture, and for the do-it-yourself
market (DIY). The company has manufacturing facilities in Israel,USA,England,Germany,China, and Russia.
Palram Industries company profile
www.palram.com
QUESTIONS & ANSWERS
Have a Question?
Be the first to ask a question about this.
Ask a Question